The BBNaija Season 5 Lockdown Edition is over and the housemates had entertained us. Now it is time for the fans to treat their favourites to amazing fun and show them love after stressful weeks in the house. One of the 27 Laycon WhatsApp Group decided to surprise him today with a lot of gift to celebrate his one week after the big victory.
Laycon who was all smiles at the apartment gifted to him by Revolutionary Apartment welcome these sets of fans who came with a lot of gifts ranging from cakes, flowers, cards and frame. One of the eye catching gift was a big tweet frame never seen before that consisted the tweets from his fans, celebrities and news media.
It was delightful to see Laycon all smiles seeing so much love barely 3 months he came to limelight. The Icons are setting the pace for other fanbase to copy and they all promised to make his birthday celebration eye catching and superb.
Video: See how happy Laycon was receiving the gifts
Check the amazing gifts Laycon received today;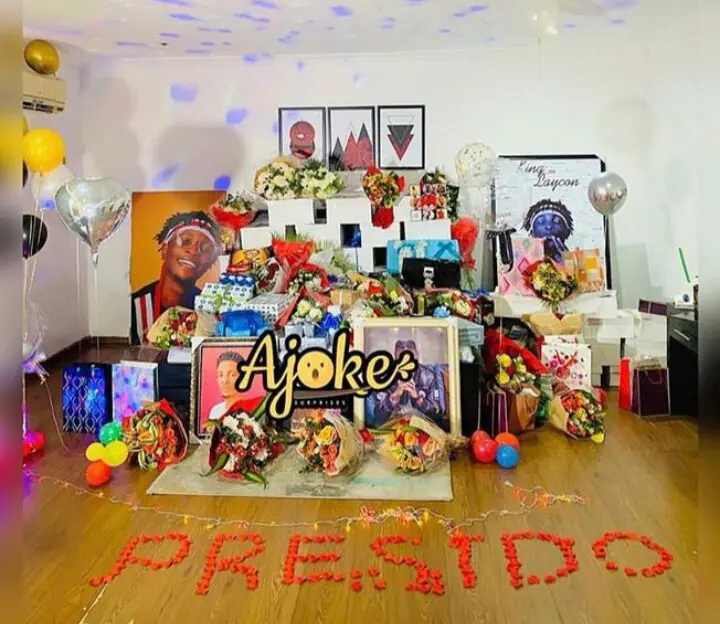 The fans reactions to this are superb. This is to show that it is not only the female housemates people show love to. Laycon is really setting the pace. Check below for some amazing tweets about tonight's celebration;
1.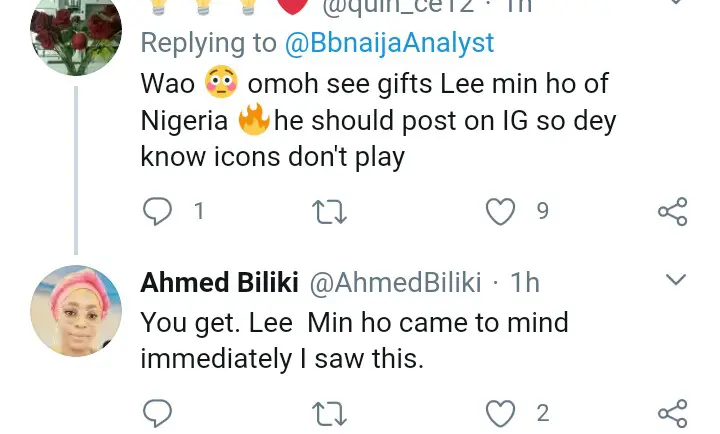 2.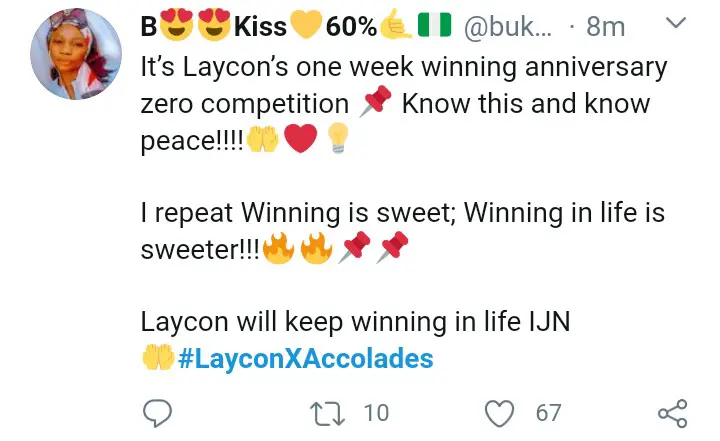 3.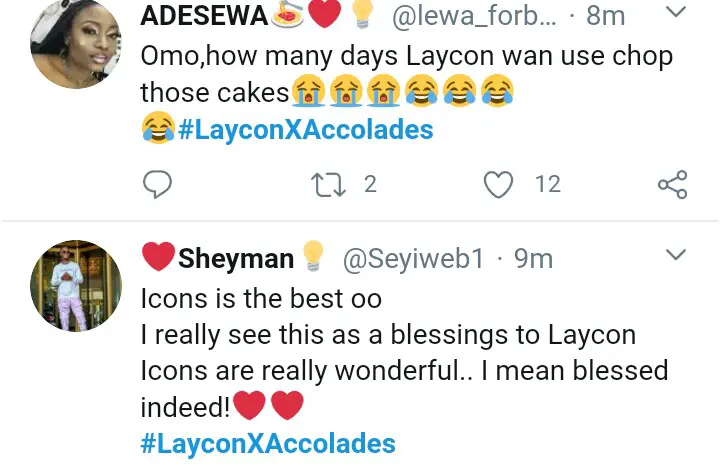 4.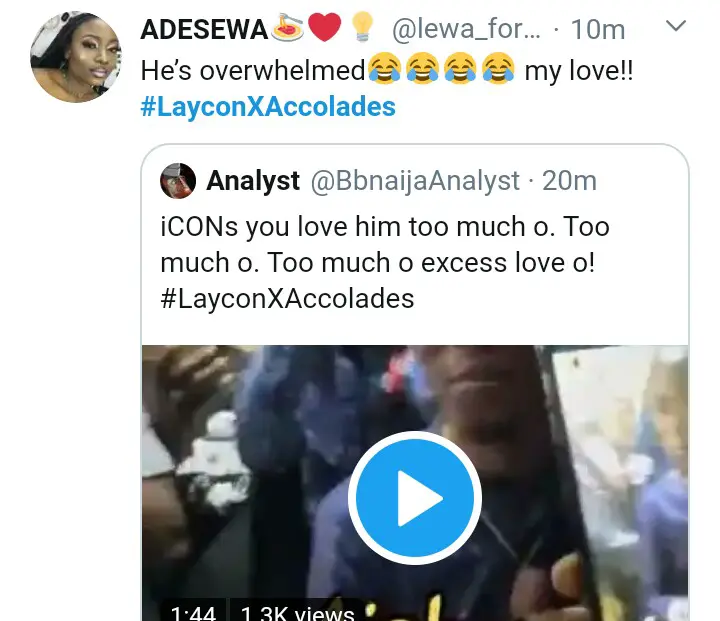 5.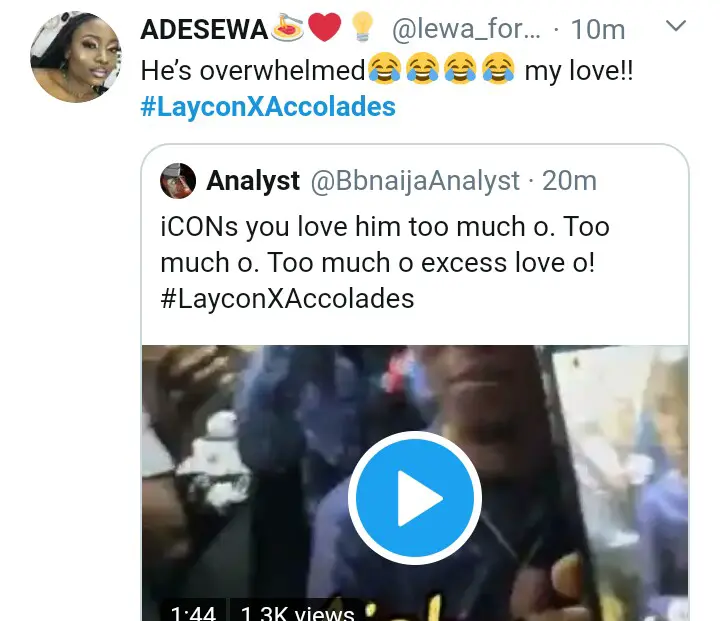 6.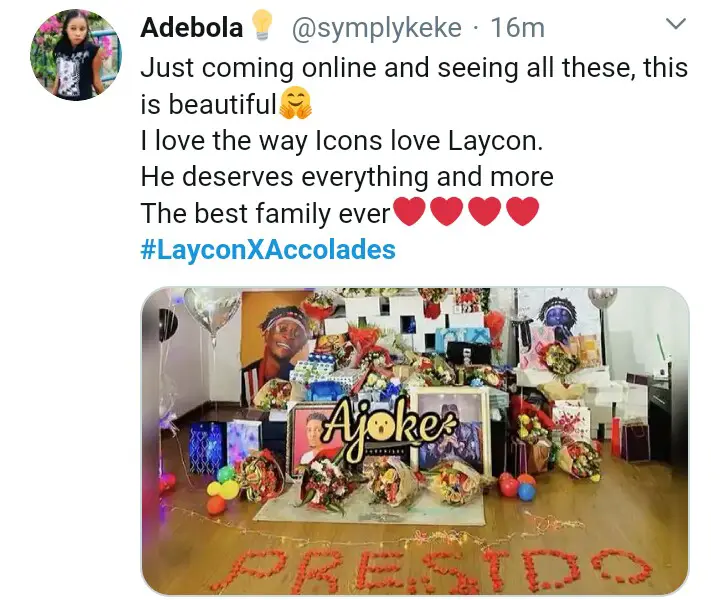 Laycon really need help to devour that much cake brought today. He deserves everything and more.