What can we do about what is going in this our great nation? Nothing only to pray to God to help us and deliver us in other to make everywhere peaceful. And that is my only prayer, so today we are looking at what Davido told everybody to get ready. Davido have been supporting the good people of Nigeria both during this protest and also helping different people.
After Buhari's speech yesterday, Davido went to his twitter handle to tell people the next step to take in other for everyone to be safe. What he said is not too much just some few words but it is good and wonderful to do.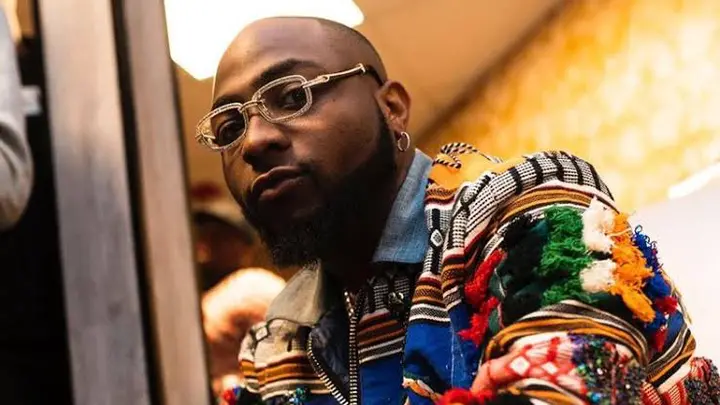 Davido said "Everybody Get Your PVC ready" this was his words, hope you understand what he meant by saying such thing? That's the power of the people he said this so that nobody will make any mistake of choosing a bad leader who will make the people to suffer again.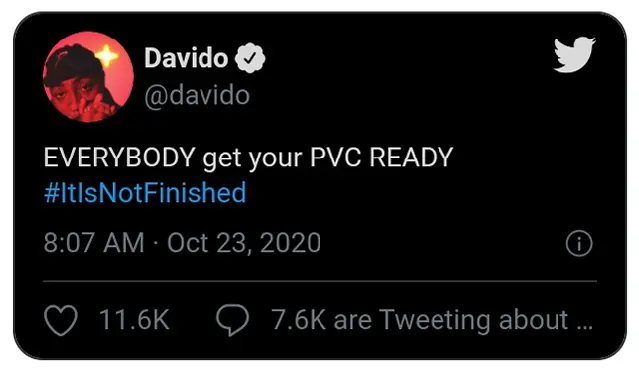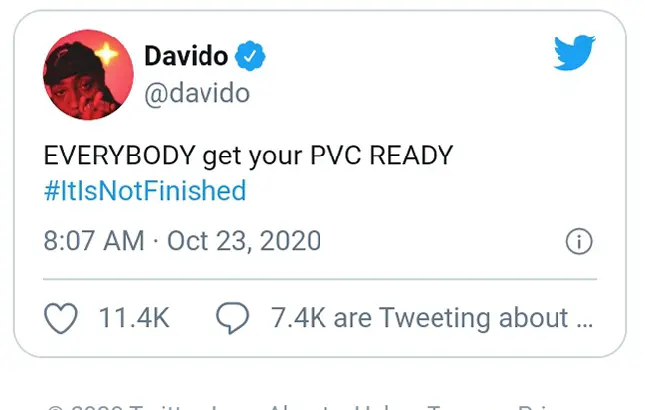 I think he is right by what he said everybody to get ready, so what do you have to say about getting the PVC ready? Will it solve some issues in the country? Different people are now expressing themselves on what Buhari said yesterday so you have to join the talk and speak out before it will be too late to speak, see the screenshot of what he said on twitter.