A peaceful #EndSARSNow protest which started on the 7th, November 2020, turned out to be a nightmare to the people of Lagos State after it was been hijacked by hoodlums. The Lagos State Governor, Babajide Sanwo-olu immediately declared a state of emergency by asking everyone to stay at home from 4pm and observe a 24hours curfew for all Lagosians.
He wanted to use that medium to stop criminals who hide under the #EndSARS protests to unleash mayhem on innocent citizens.
Although this was seen as a ploy to stop the protest at the lekki toll gate, the protestants did not relent in their protests but instead some of them still came out bolder to stand their grounds.
Even though they were been notified that military men would be deployed at every strategic point, they seem to be building the solidarity of Nigerians even more and lending their voices to the cause to free Nigerians of the terror of policemen, the millitary and even the Government.
Popular Disk Jockey, Obianuju Catherine Udeh, professionally known as DJ Switch, a Nigerian DJ, songwriter and musician who emerged as the winner of the first edition of The Glo X Factor in 2013 at the age of 29 happens to be a major inspiration to the protestants as she has been protesting with the youths unrelentingly, she was at the Lekki toll gate frontline recording every moment of what I call a genocide.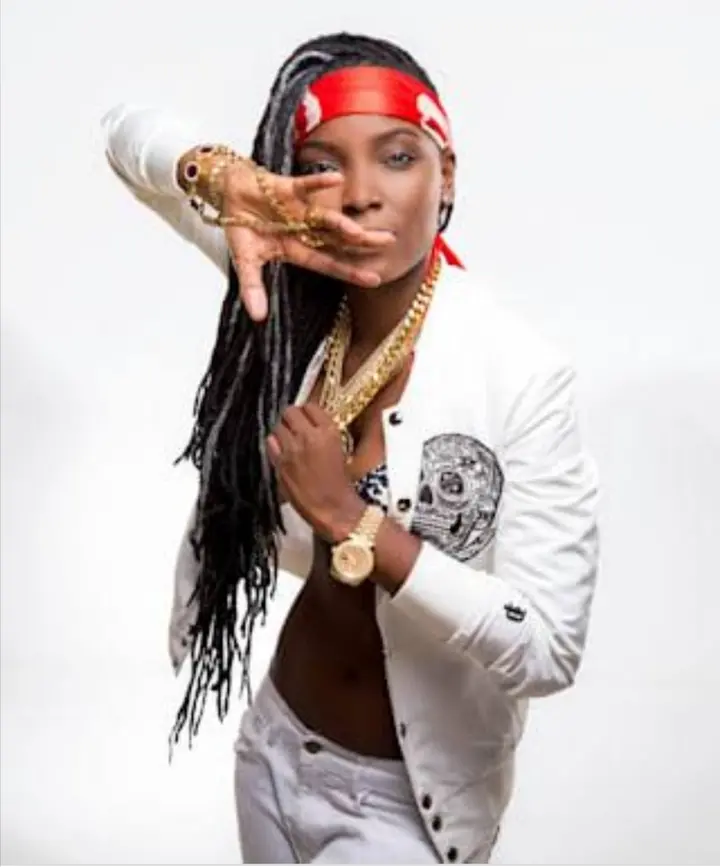 She was the intermediary between the Lekki toll gate protester and the media. Through her the whole world was able to capture the live coverage.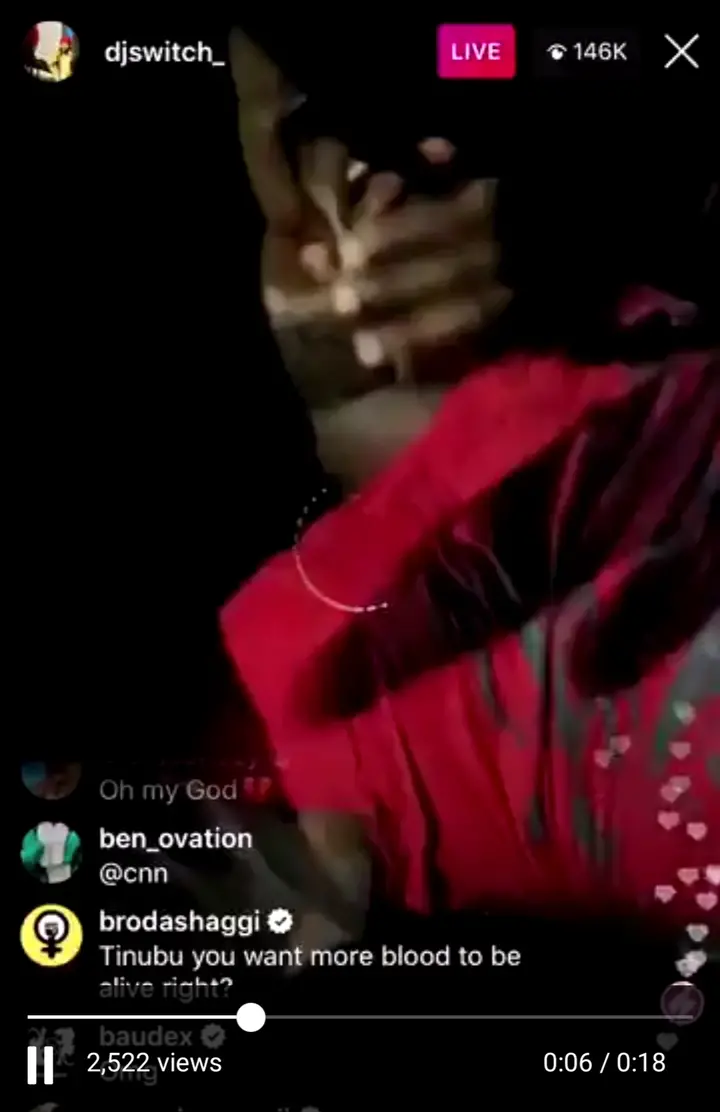 In her live video, a yet to be identified protester who was hit by the bullets that was shot sporadically by the Military operatives was seen battling to survive as people gathered trying to save him, pleading with him to hold on for the ambulance to arrive .
Before he gave up the ghost he was able to pass a heart touchy message to his generation. He said 👇
"If I Die, I Die For My Children"
He died as an hero.
This was also confirmed by an internet user@stefaniieo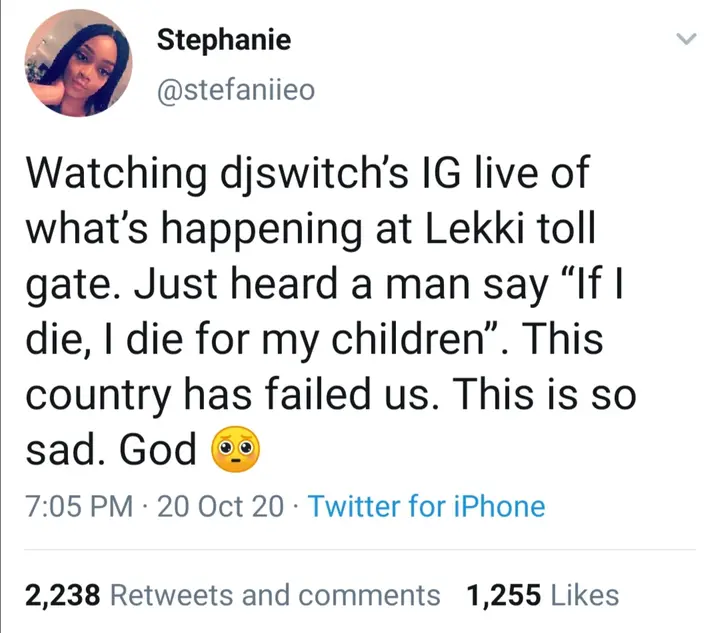 What a shameful history created by our Government today. What we are experiencing right now will turn out to be one of the most painful day in Nigeria. 😭
-20-10-2020 – THEY UNINSTALLED THE CAMERAS , TURNED OFF THE LEKKI LIGHT AND OPENED FIRE AT UNARMED PEACEFUL PROTESTERS💔
An hero has fallen. Please don't hesitate to drop a condolence for him.
Rest In Power 💪