The Oba of Benin is the traditional ruler and the custodian of the culture of the Edo people and all Edo people and head of the historic Eweka dynasty of the Benin kingdom the descendants of Oranmiyan. The ancient Benin homeland has been and continues to be mostly populated by the Edo also the capital city.
However, the incumbent Oba of Benin, Ewuare II (born October 20, 1953) was crowned the Oba of Benin on 20 October 2016. He is the 40th Oba, a title created for the Head of State (Emperor) of the Benin Empire at some time between 1180 and 1300.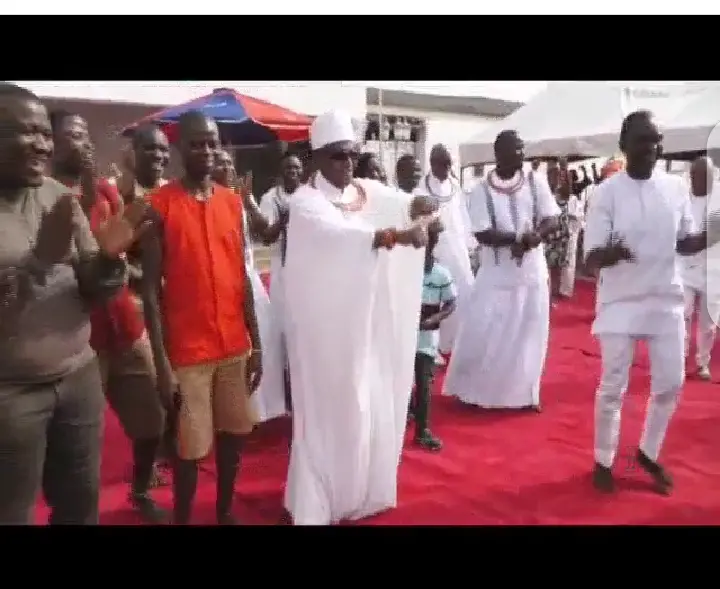 Oba of Benin dancing with subjects
Unlike different views and customs, how a traditional ruler should behave in public and restrictions to various aspect like dancing in public, they are regarded as the custodian of the gods and guardian of the realm.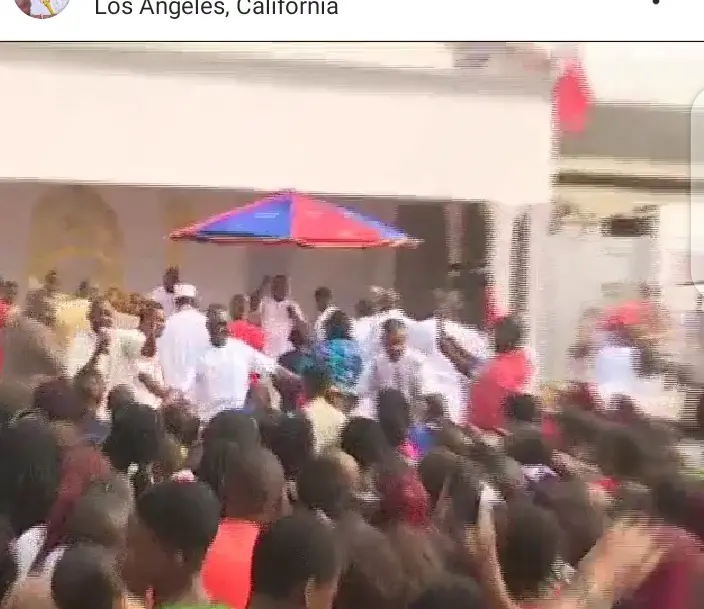 He mixed and danced with the children and the people who graced the occasion to, he has once been seen dancing when one of his queens gave birth to a baby to celebrate the coming of the prince.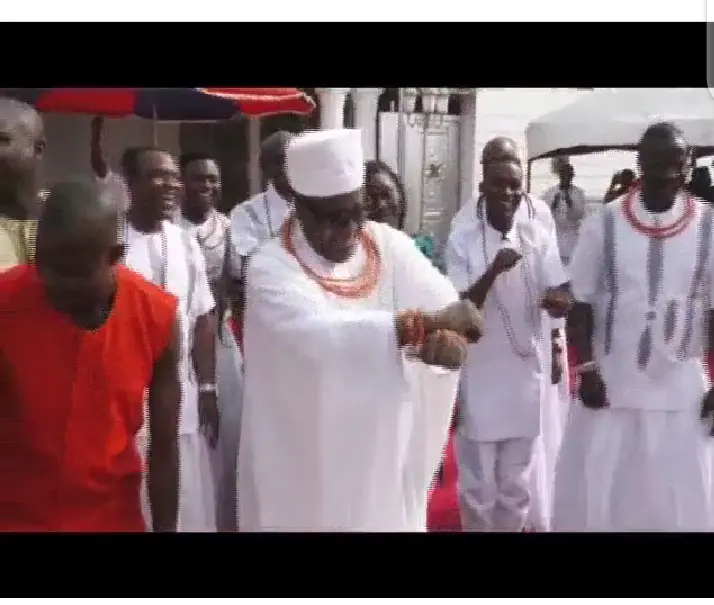 It's pertinent to note that the society has evolved and things are changing from the norms and tradition which prevents the traditional ruler from celebrating publicly like dancing and engaging in social activities.