So there is this trend that has been on for a while now, about Erica… As obviously her fans are effortlessly rooting for her..anytime any day. While some other fans have been throwing shades at her.
Well, one of the celebrities who has also shown massive support for her and Kiddwaya as well, is popular Nigerian journalist and publisher, Dele Momodu.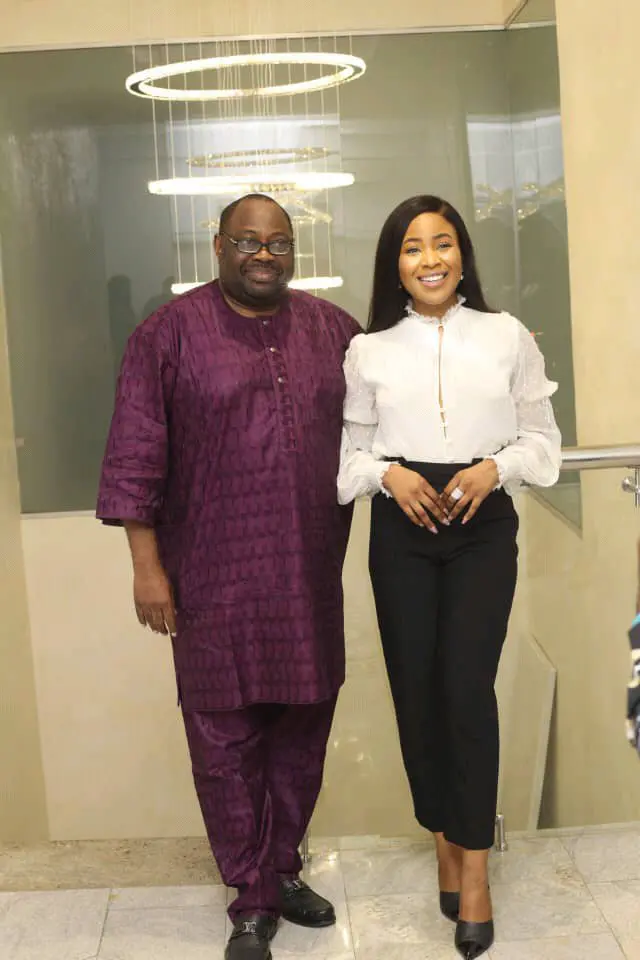 He has been showing massive support for the both of them, he met with her on Wednesday at his pent house…and hosted her as well.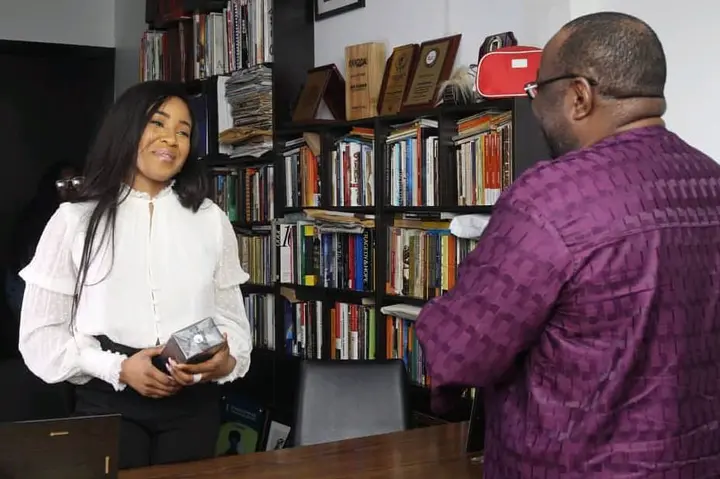 Few hours ago, he posted some pictures of him and Erica amidst others, at his place, , ,,giving a toast..with the caption " A toast to AFRICAN UNITY… @ericanlewedim has reunited AFRICA in few weeks more than the AFRICAN UNION in many years" and it's stirred up lots of reactions online…as many fans asked how did she unite Africa? …while some other fans went ahead to support him
See the Screenshot below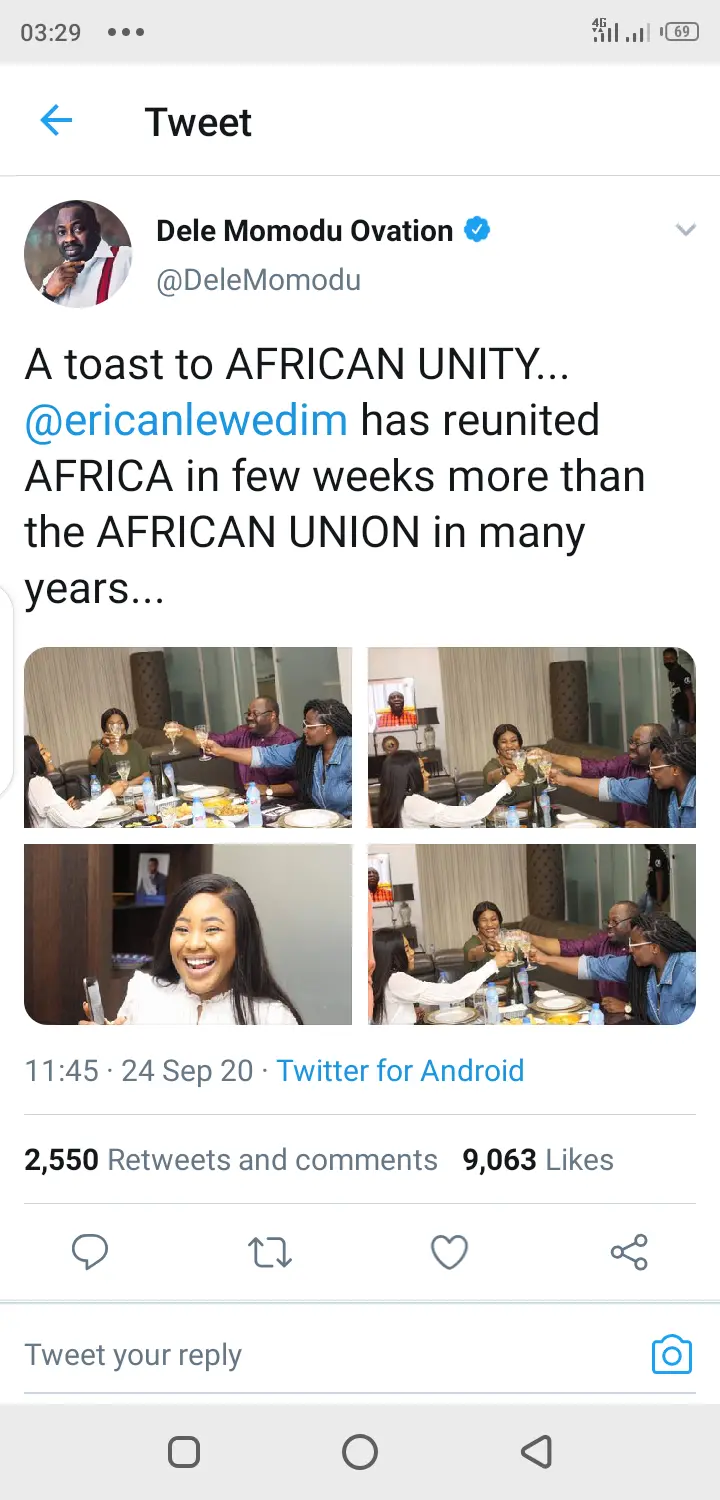 Just few hours ago again, he uploaded a short video clip of popular music artist Davido's latest single"FEM" playing in the background while he was just in the video…and at the end used his hand to demonstrate the "FEM" (hands on lips) before the video ended…
Obviously the video was uploaded as a result of their reactions concerning the caption he made about Erica uniting africa earlier….
He captured the video "Thanks for this monster song KING DAVID @davidoofficial"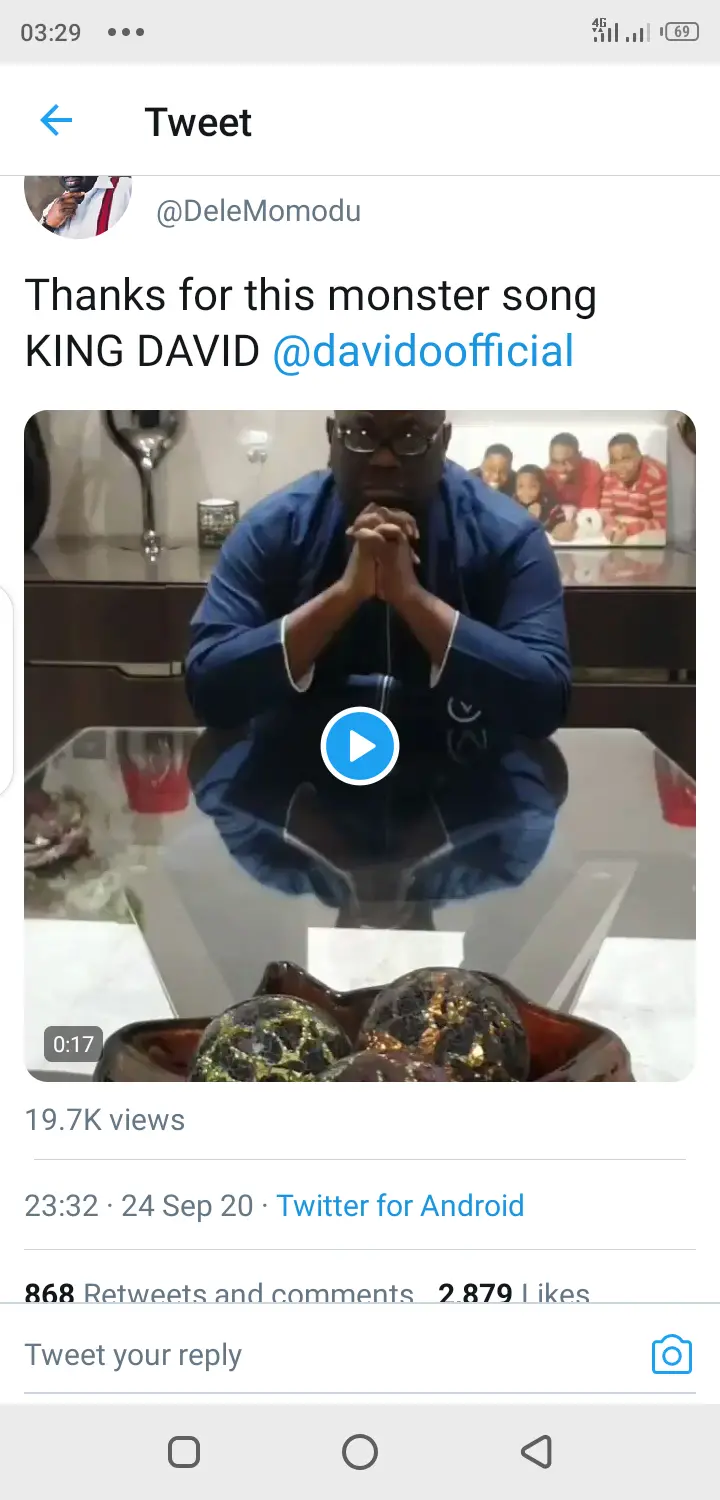 After he uploaded the video fans came at him, throwing shades, some expressing how bitter they were over him comparing African union to Erica..and Africa….some other fans said, he doesn't love Erica, that he was doing all he's doing because of TW..thats Terry waya, Dad to popular BBN housemate Kiddwaya…
See fans reaction below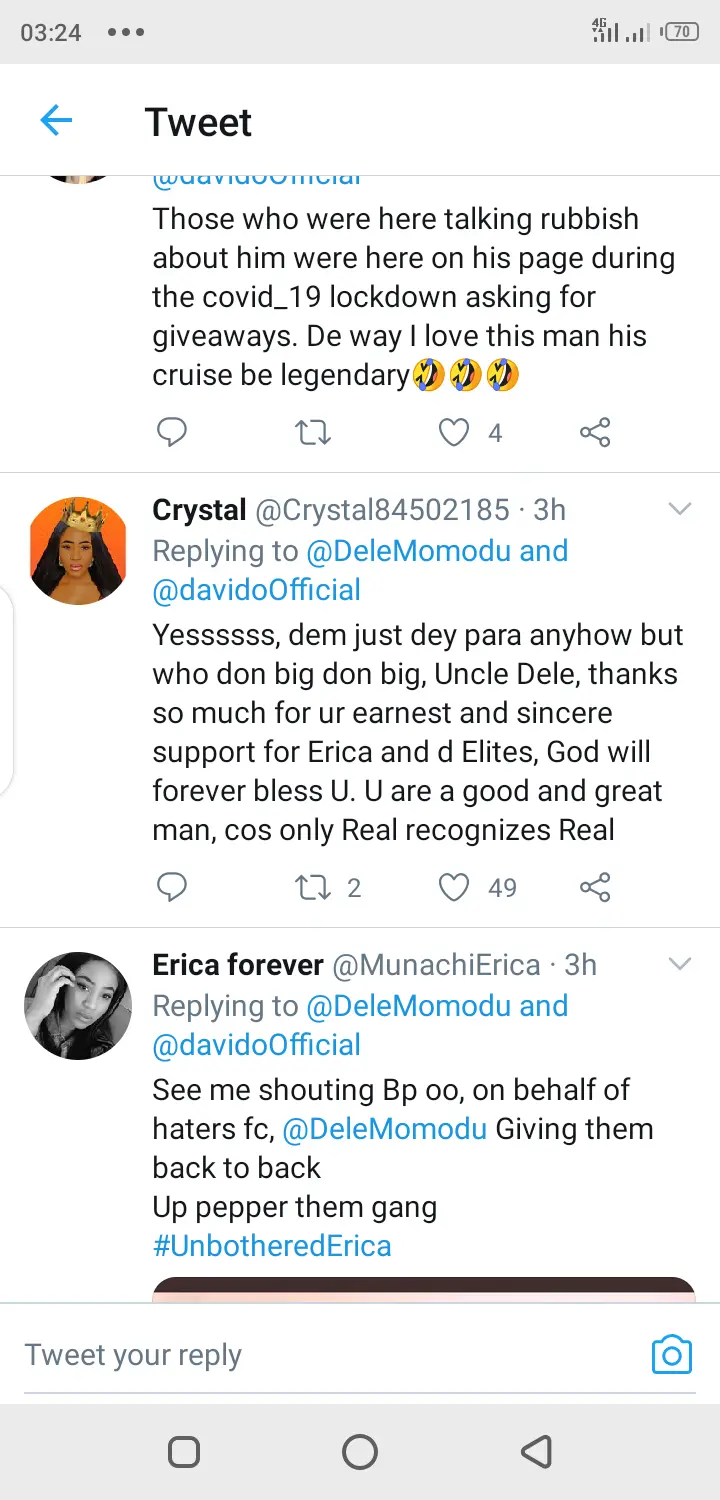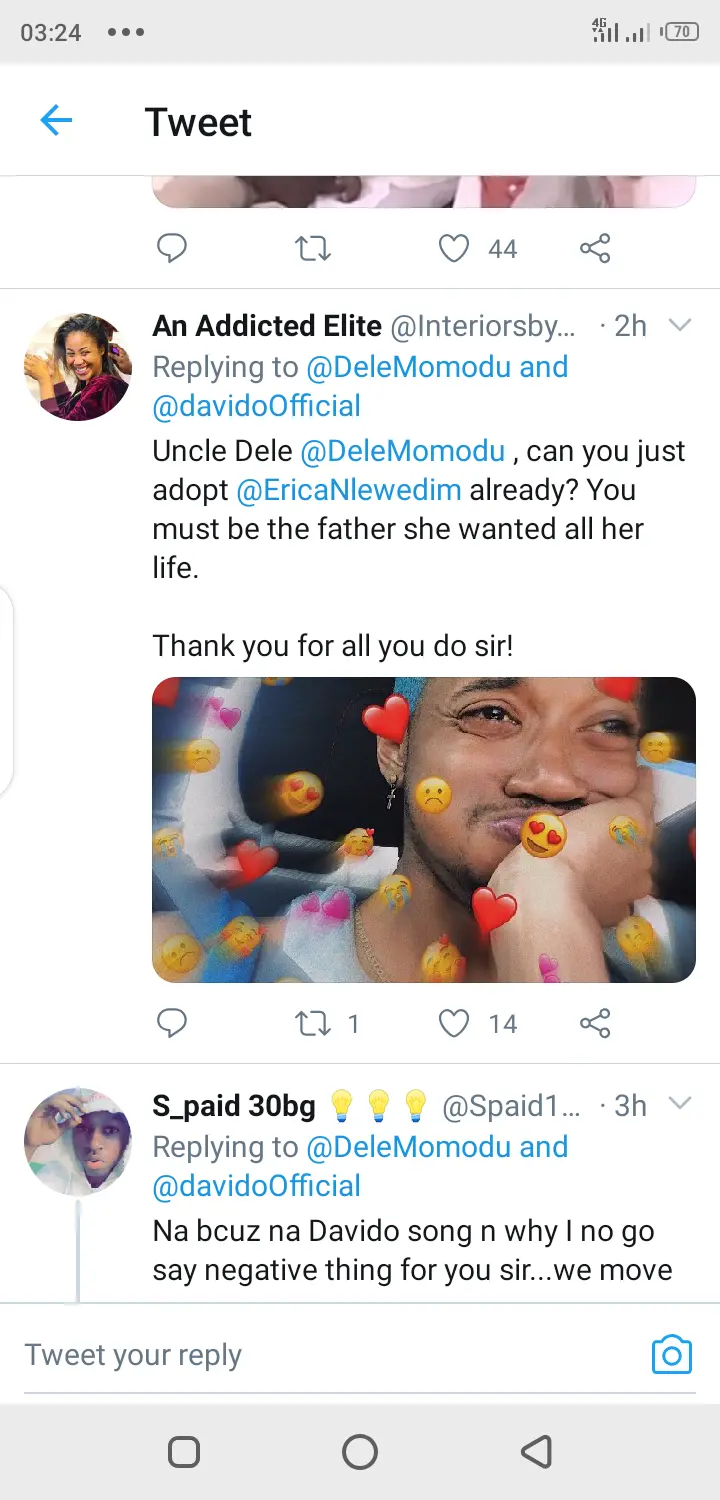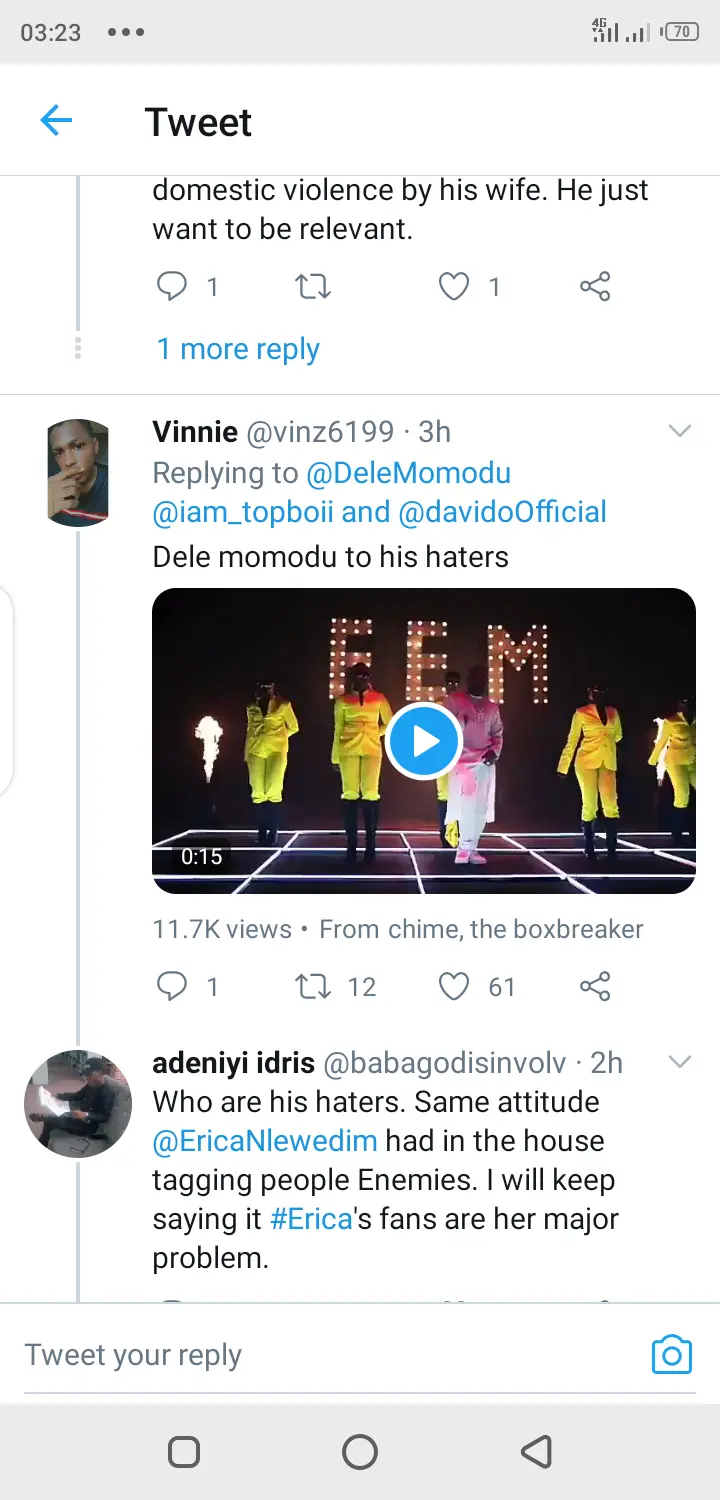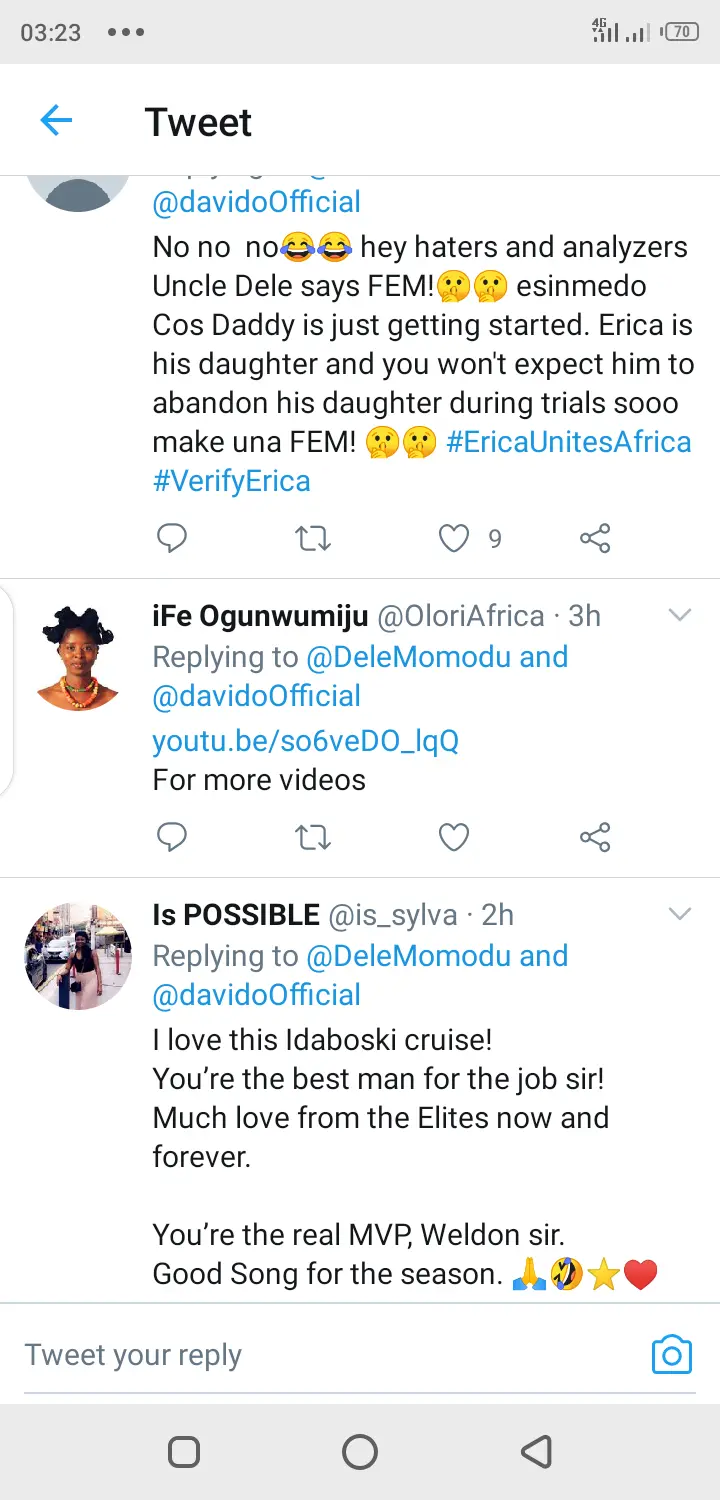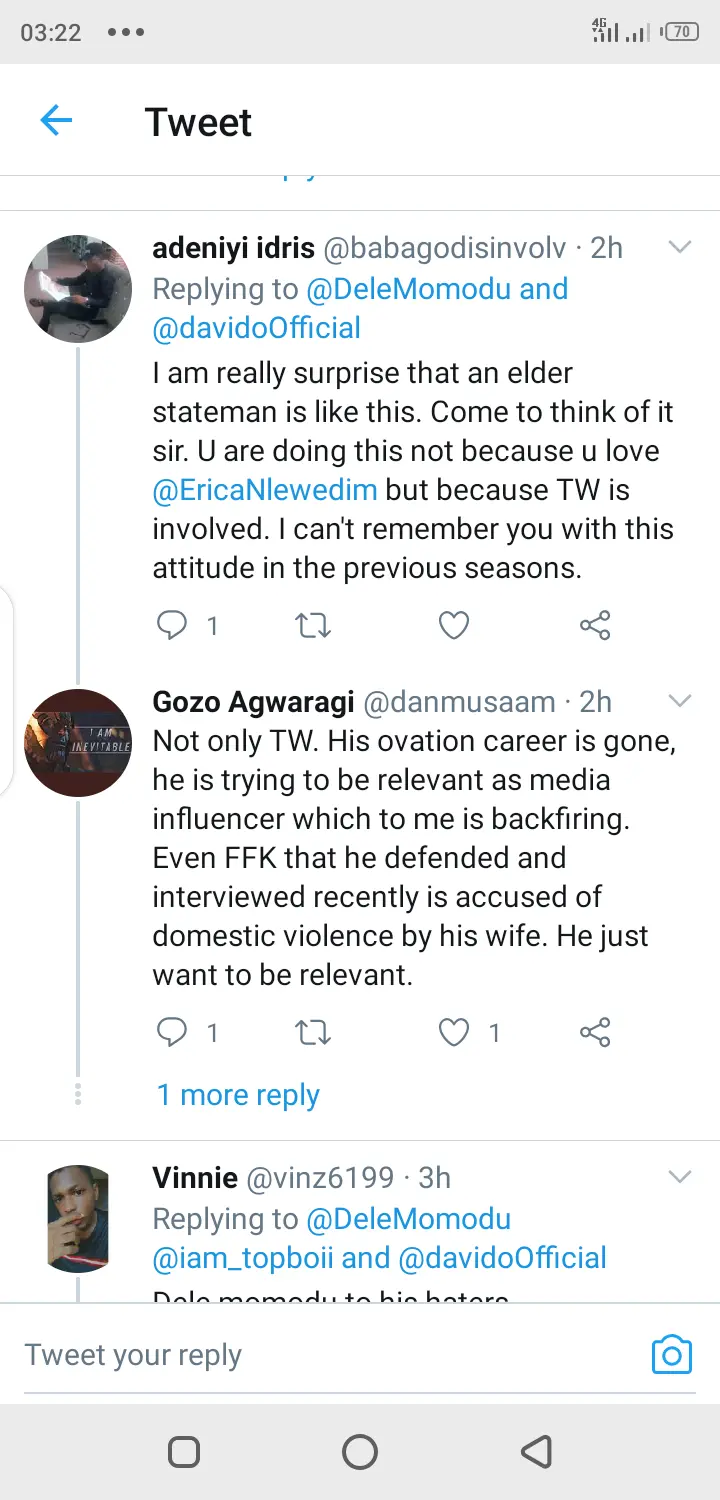 So guys what do you think?
•Do you think Dele Momodu truly loves Erica?
•Or Do you think he is showing her love because of kiddwaya's dad? Like a fan said
•Also, do you think Erica has united Africa?