When it comes to the social media life, it is possible for you to be misunderstood when you post certain things. The words and way you put some things can be perceived by others as something else.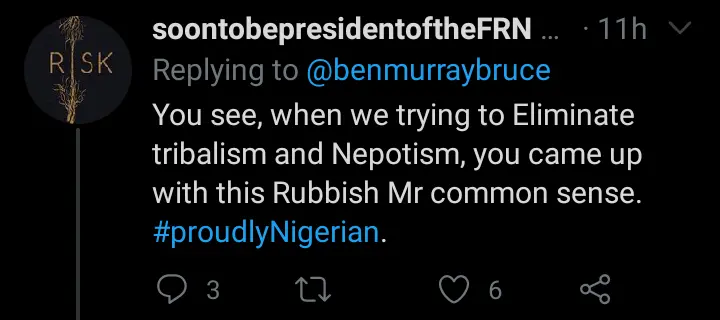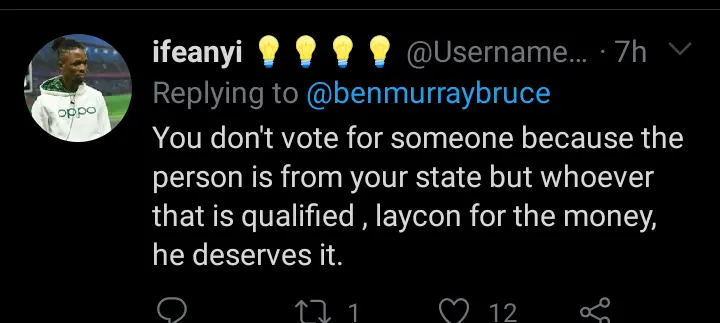 The social media has also proven to be a very powerful tool of expression, even presidents use the medium to speak to citizens.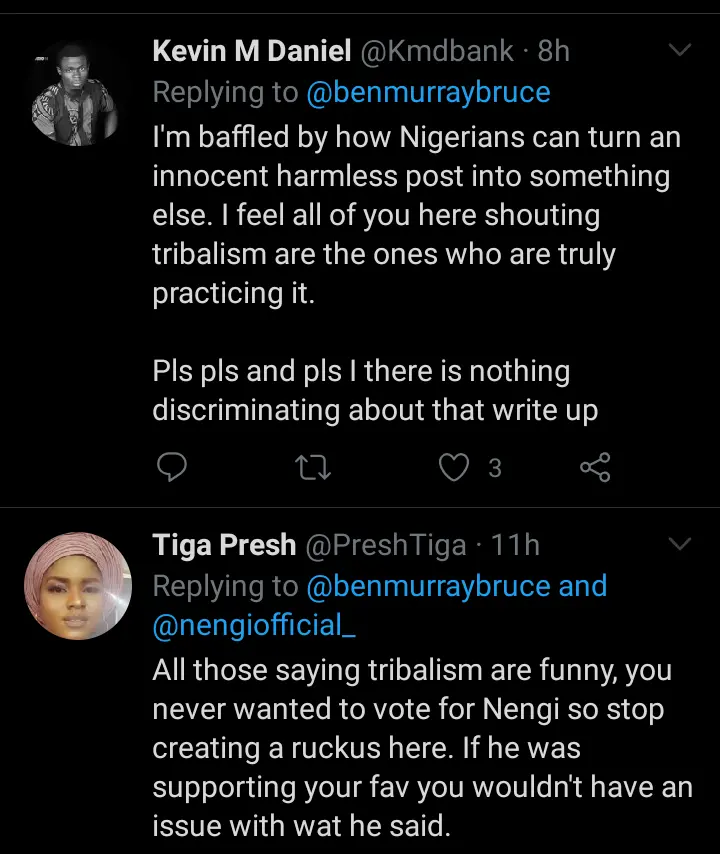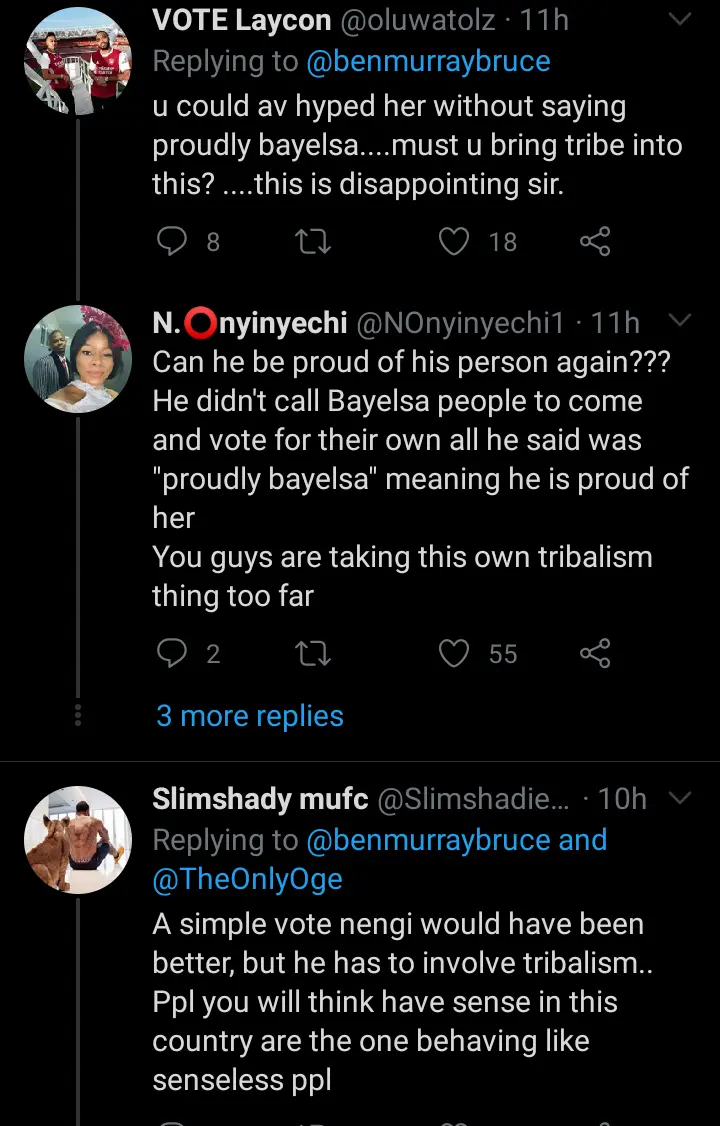 The big brother naija show is coming to an end soon and each contestant has his or her own fan rooting for him or her, no matter how small.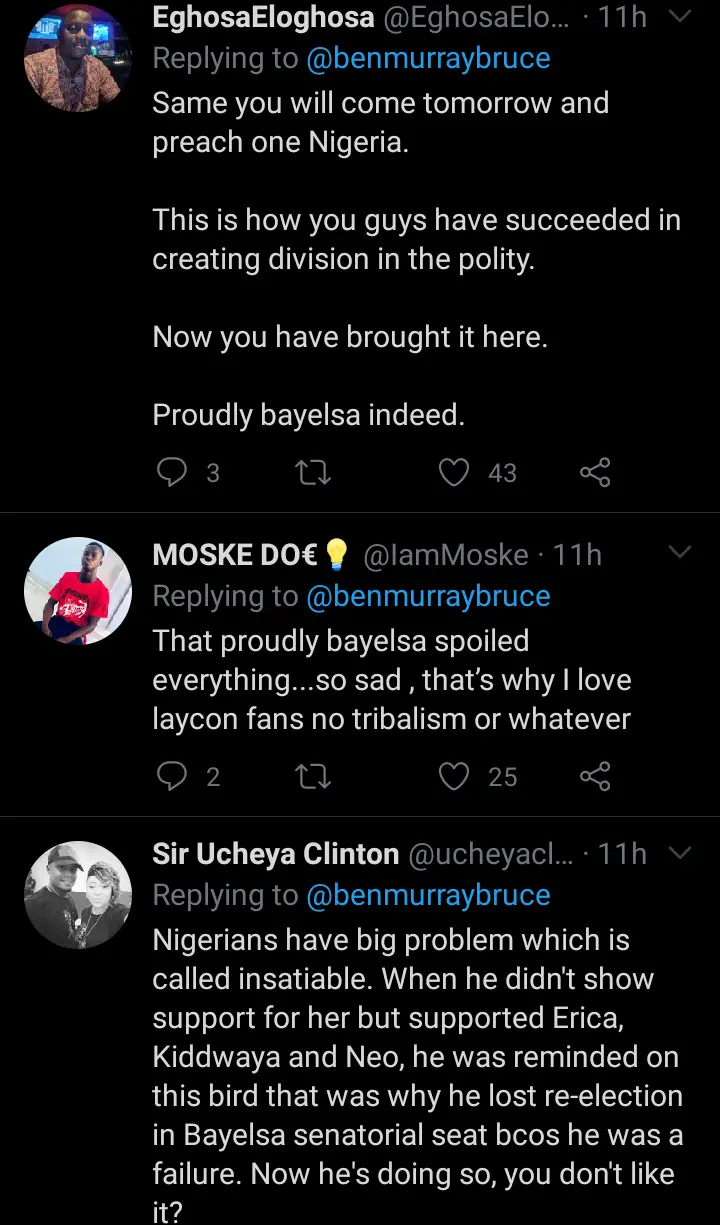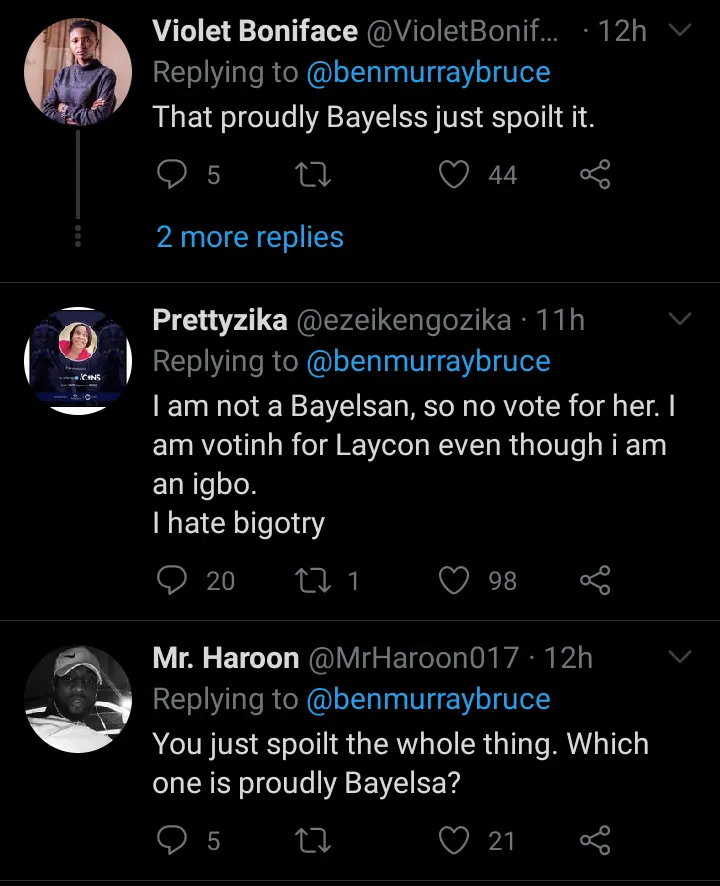 Senator Ben Murray Bruce who is a former senator who represented Bayelsa in the National Assembly rooted for Nengi because she is from Bayelsa and the fact that he used #proudlybayelsa made people accuse him of tribalism.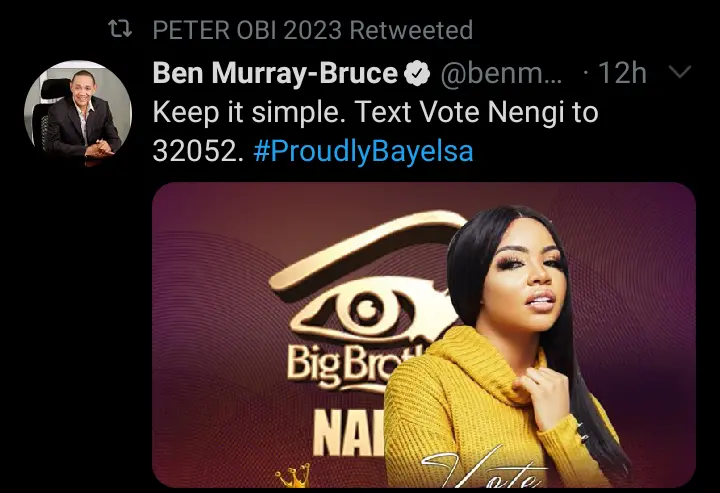 Cubana chief priest rooted for Miracle because he is from Imo state, he supported Mercy Lambo for the same reason and was behind Prince and Ozo because of their Igbo root. It is just normal to support one another for different reasons.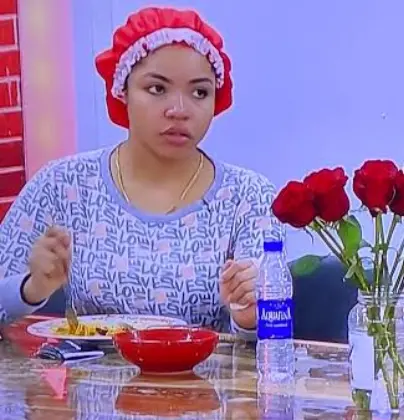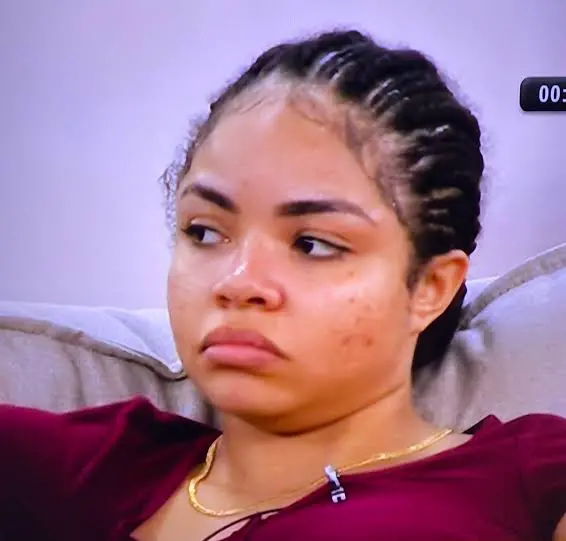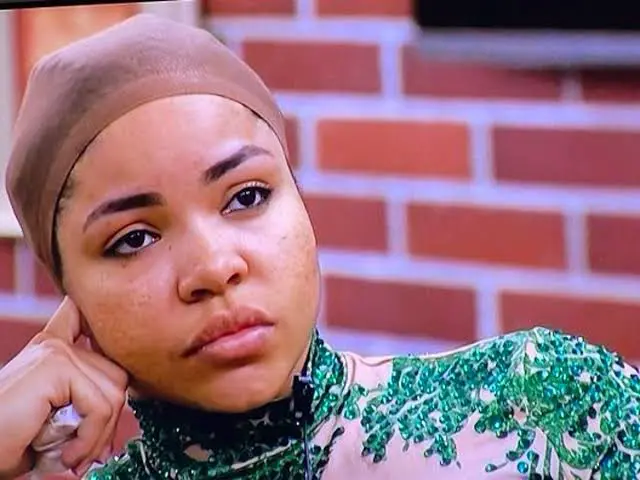 Some said he spoilt it by saying #proudlybayelsa, some people said the post was actually harmless.