One of the greatest inventions of the modern era is arguably the camera. The camera has made history look more realistic than just mere stories. The story of Martin Joe Laurello, also known as the human Owl, would have been heavily disputed, unless it is told with pictorial evidence. Meet the man who could rotate his head 180 degrees backwards.
Martin Joe Laurello was born in the late 1880's in Germany. Martin was born with a twisted spine, that allowed him to rotated his head completely backwards.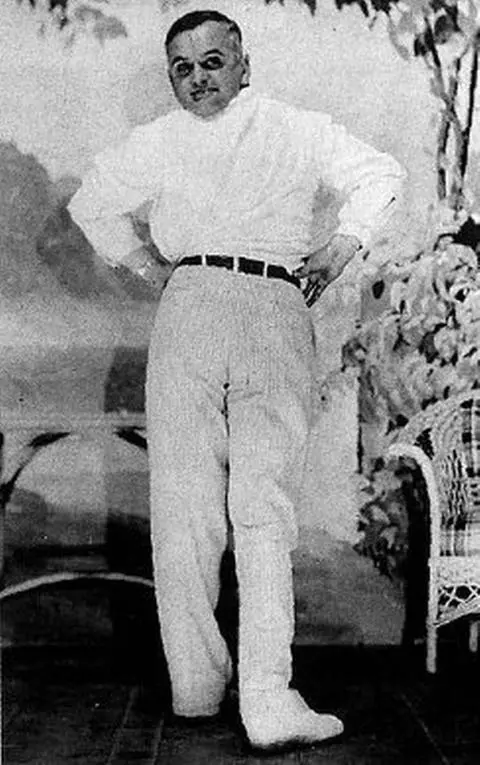 At a very young age, he was bullied by his peers who could not understand the phenomenon behind his unique ability. Martin was a very bright and lively kid, who did not let the constant bullying from his peers get in the way of his happiness.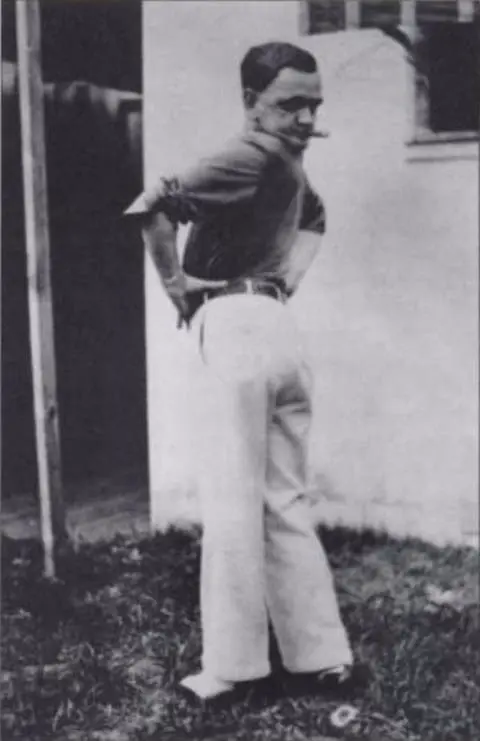 As soon as he was old enough, young Martin moved from Germany to America in the 1920's, to seek a better life in the entertainment industry. He performed at sideshows, where he thrilled audiences with his unique abilities.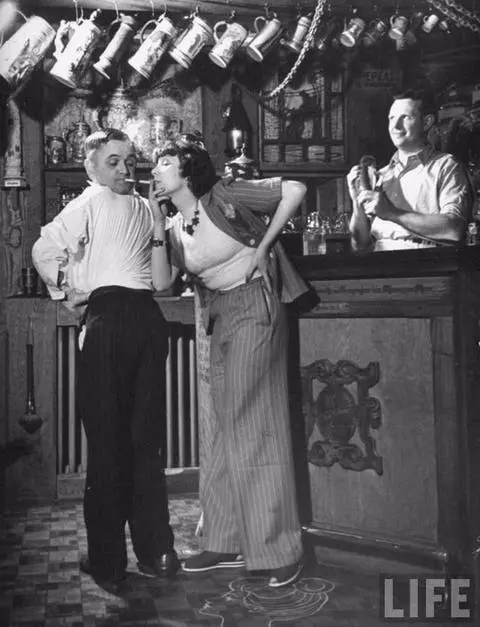 Martin can be standing, and talking with someone, at the same time he could also rotate his head 180 degrees backwards to greet the person behind him, without moving the rest of his body. Whenever he rotates his head, he would often lose the ability to breath normally for that brief period, but he was able to drink water with ease.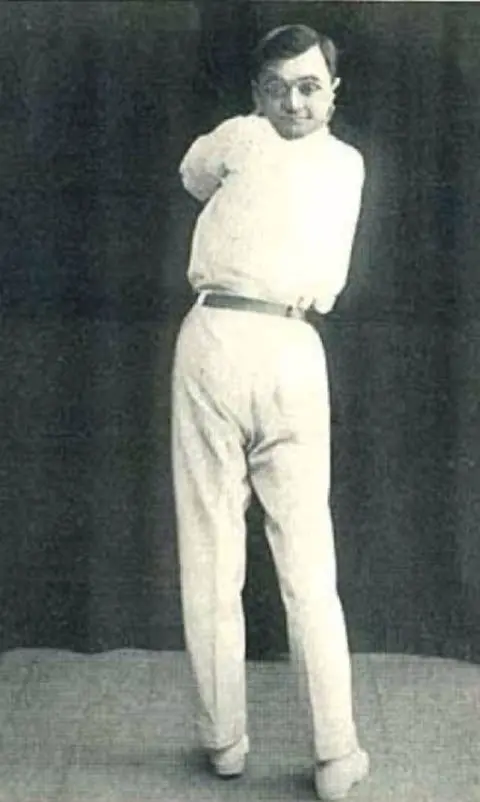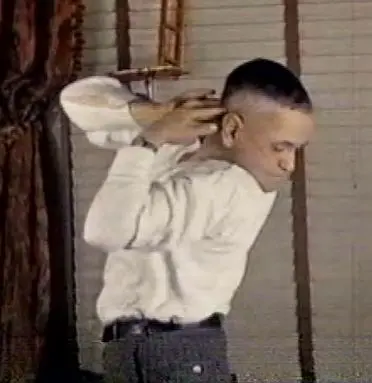 Mother earth is a wonderful place, the only place that for now, is known to be the only planet that can effectively support life. Humans are the most intelligent species on earth, the possess a unique body structure that enables them to stand and walk upright. But not all humans can rotate their heads backwards like Martin.
Martin died of a heart attack, at the age of 70 in 1952.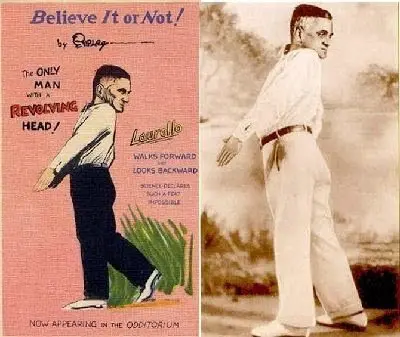 The way and manner in which Matin rotates his heard, one will think he is a descendant of owls. If you are still doubting the authenticity of this man, and this story, go on YouTube and search for videos of Martin Laurello.